Zebpay Wallet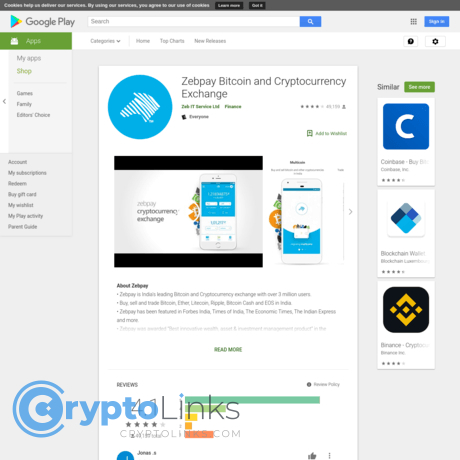 Zebpay is a mobile wallet which is both an exchange and storage solution. The wallet is available on both iOS and Android. Zebpay is an exchange in India and has over 3 million users. User's private key is stored by Zebpay but it is encrypted. One of the key advantages to the Zebpay wallet is the exchange integration. Once users verify their account, they can partake in crypto-to-crypto trading. The verification process will be a drawback for users wishing to remain anonymous. The fee for trading is 0.2% and can go as low as 0.1%. These are very low fees when compared with competitors. There are over 30 cryptocurrencies supported. Users can also set price alerts as a tool to assist their trading. Users can also buy with fiat currency. Using a debit card is one of the payment options. Zebpay is one of the few to offer the purchase of cryptocurrencies in Indian Rupees. The wallet is not hierarchical deterministic. There is no two-factor authentication. The code is not open source. There is multi-signature functionality. Users can easily check the transaction history of the wallet. There is also support available to assist users. The service has been noted to be easy to use and have an intuitive interface.
Аdvantages
check_circle
Integration with exchange
check_circle
One of the few wallets to support purchasing cryptocurrencies with Indian Rupees
check_circle
Over 30 cryptocurrencies supported
check_circle
Very low fees
check_circle
Multi-signature functionality
Limitations
cancel
Users are not in control of their private keys
cancel
No two-factor authentication option
cancel
The wallet is not hierarchical deterministic
Alternative Android Wallet App
Find out which Best Bitcoin and Cryptocurrency Wallets you need for your Android smartphone.