Coinomi Multicurrency Wallet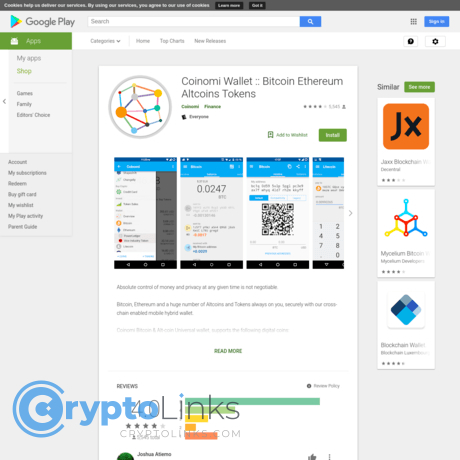 Coinomi is a hierarchical deterministic mobile wallet with support for a wide variety of cryptocurrencies. The wallet has a strong emphasis on security and has never been hacked. The wallet has been around since 2014 and has millions of users. The wallet is available in 25 languages. Users control their own private key. The private key is stored on the user's device. The support is one of the widest for cryptocurrencies with almost all major projects supported. The team continually look to add more significant altcoins. Coinomi is partnered with ShapeShift. ShapeShift enable the conversion of cryptocurrencies via atomic swap technology. Through, this partnership, in-wallet conversion of cryptocurrencies is supported. The wallet is not open source. There is no multi-signature functionality and there is also no option for users to enable two-factor authentication. In the case of users losing their device, there is a backup phrase they are provided to restore their wallets and funds. The wallet also has 24/7 support along with great reviews from the online cryptocurrency community. One drawback to the wallet is there is no support for fiat currencies.
Аdvantages
check_circle
Really wide variety of support for cryptocurrencies
check_circle
Exchange of in-wallet cryptocurrencies facilitated through the partnership with ShapeShift.
check_circle
Users are in control of their private keys
check_circle
Hierarchical deterministic
check_circle
24/7 support
check_circle
Strong reviews from the online cryptocurrency community
Limitations
cancel
No fiat currency supported
cancel
No multi-signature functionality
cancel
No option for users to enable two-factor authentication
Alternative Android Wallet App
Find out which Best Bitcoin and Cryptocurrency Wallets you need for your Android smartphone.