Edge Bitcoin Wallet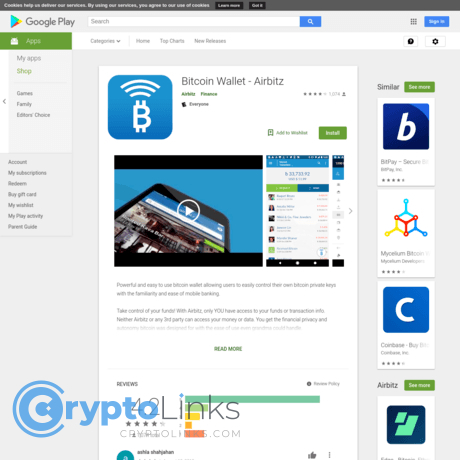 Edge, rebranded from AirBitz, is a multicurrency hierarchical deterministic wallet. It is a mobile wallet which is supported on both Android and iOS. Users are in complete control of their private keys. Edge supports a wide number of cryptocurrencies. Users can exchange their fiat currency for cryptocurrency and can also conduct crypto-to-crypto conversion. The wallet code is open source and can be accessed on GitHub. User data is encrypted and cannot be accessed by Edge or third parties. The encryption is done from the client side meaning sensitive information never leaves the device without being encrypted first. There is no multi-signature functionality for the wallet. Users can enable two-factor authentication to add an extra layer of security. Users can also add biometric touch and face recognition for further layers of security. The wallet has good reviews from users online and has been noted to be easy to use. The focus of the development team is to make it simple to use while maintaining a good level of security. The key advantages of this wallet include the exchange capabilities along with the high level of security applied.
Аdvantages
check_circle
Users are in control of their private keys
check_circle
Multiple cryptocurrencies supported
check_circle
In-built exchange
check_circle
Two-factor authentication
check_circle
Biometric touch and face recognition can be enabled
check_circle
Easy to use
check_circle
Data is encrypted on the client-side
Limitations
cancel
No fiat currency supported
cancel
No multi-signature technology
Alternative Android Wallet App
Find out which Best Bitcoin and Cryptocurrency Wallets you need for your Android smartphone.