Blockchani Wallet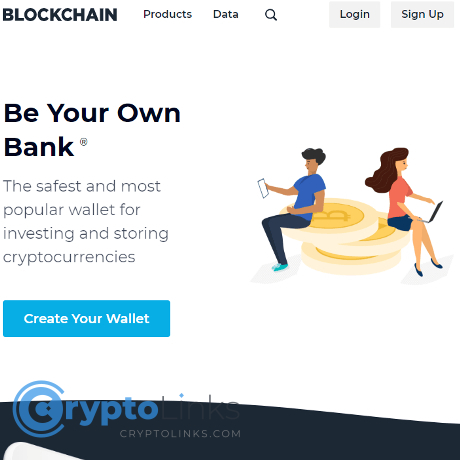 Blockchain.com is possibly the most popular and widely used wallet. Founded in 2011, the wallet now has over 27 million users. The company is backed by huge investors such as Google Ventures and Virgin. The company is based in Luxembourg. Security is noted as one of their top priorities. Blockchain store your private key which means you lose some control over your funds. The wallet design is user-friendly and intuitive to use. The wallet is multi-sig and users have the ability to enable two-factor authentication which are security benefits. The wallet has also implemented hierarchical deterministic technology in 2016 which improves security even more by making no address used twice. The wallet supports Bitcoin, Bitcoin Cash, and Ethereum. This is limited when compared to some competitor wallets. Blockchain plans to add trading features to their wallets going forward and is actively hiring a sales trading team to facilitate this. While many web wallets are completely free, there is a small fee for moving cryptocurrencies in or out of your wallet when using Blockchain. The fee can be adjusted in "Customise Fee".
Аdvantages
check_circle
Established since 2011
check_circle
Easy to use
check_circle
Wallet is multi-sig
check_circle
Users can enable two-factor authentication
check_circle
Plans to add trading features
check_circle
The wallet is hierarchical deterministic
Limitations
cancel
Only supports a limited amount of cryptos
cancel
Using this wallet means you give control of your private key to a third party
cancel
A limited number of cryptocurrencies are supported
cancel
Small fee charged each time cryptocurrencies move either in or out of the wallet
Alternative Cryptocurrency Wallets
Find out the best list of safest Cryptocurrency and Bitcoin Wallets that you need to store your cryptocurrencies and keep them safe. We have reviewed and tested them for you.