Mercado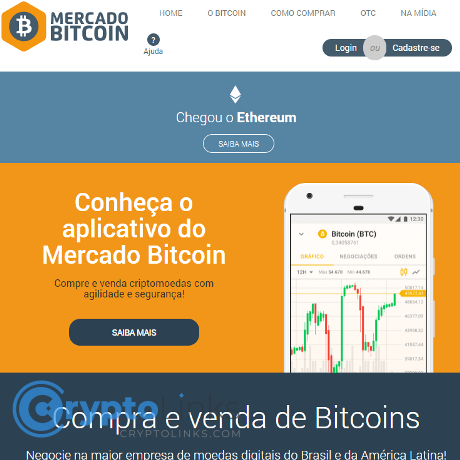 Mercado is a Brazil and Latin America based cryptocurrency exchange platform that involves itself into the buying and selling of Bitcoins. Mercado has over 1 million users nationwide and that makes it globally acceptable. Registration on Mercado is fast and easy; however, you may choose to create a free account and operate anonymously. The fiat currency here is REAIS and you get credit with this currency. Therefore, whenever you have to buy Bitcoins, Litecoin or Bitcoin Cash, you have to credit your account in Reais and go to the deposit page for further instructions. Once you do this, your account will be credited. In addition, the site sheds more light on what Bitcoin is all about and cryptocurrencies in general. There is a video to watch on the home page on how to make online transactions with Bitcoins and how to buy and sell them in real-time value. Mercado strictly warns about being careful when to buy coins, because the value of coins change over time with regard to a market situation. Therefore, the value at which you buy your coin may be different from when you want to sell it i.e. it could either be high or low in both cases. Lastly, Mercadp offers a 24/7 service for customers ensuring all problems and issues are solved as soon as possible. There are also brands displayed at the very end supporting the platform so far and social media info.
Аdvantages
check_circle
Mercado explains more on itself and Bitcoins with words rather than charts.
Limitations
cancel
On first visit to site, language is portugese which may not favor English-speaking countries.
Alternative Cryptocurrency Exchanges
Find the best list of Bitcoin and Cryptocurrency exchanges to buy, sell, or trade bitcoin or any cryptocurrency at the 0 fees with no risk.