KuCoin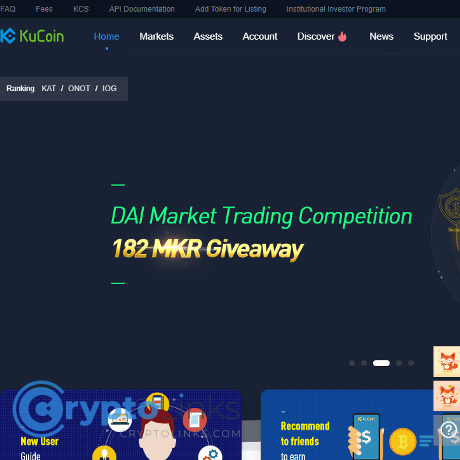 Kucoin is an exchange which was established in 2017. Kucoin was launched in 2017 and the exchange development was funded via an ICO. The native token of the exchange is Kucoin Shares, KCS. Holders of KCS avail of low trading fees and receive a share in every coins trading fees. The exchange supports a wide variety of cryptocurrencies. There are currently over 180 cryptocurrencies which can be traded against Bitcoin. Coins can also be traded against ETH, NEO, KCS, and USDT. There is no support for fiat currency. The standard trading fees are 0.1%. The discount for those holding KCS tokens is minimal. For every 1,000 tokens held, there is a discount of 1% with a maximum discount of 30%. With tokens mostly priced over 1%, users would have to hold over $30,000 worth of tokens to avail of the 30% discount on trading fees. This is a much worse deal than Binance tokens where any holders avail of significant discounts. There are no deposit fees. Withdrawal fees vary and can be high. Users can set up two-factor authentication for an extra layer of security. Overall, Kucoin is a very new exchange with some similar features to Binance. There have been some complaints regarding the KCS token and high withdrawal fees.
Аdvantages
check_circle
A wide variety of cryptocurrencies available
check_circle
A wide variety of trading pairs
check_circle
Low trading fees
check_circle
Users can set up two-factor authentication
Limitations
cancel
The token does not provide a significant discount on fees
cancel
Withdrawal fees can be high
Alternative Cryptocurrency Exchanges
Find the best list of Bitcoin and Cryptocurrency exchanges to buy, sell, or trade bitcoin or any cryptocurrency at the 0 fees with no risk.