Explore the visualized history of the cryptocurrencies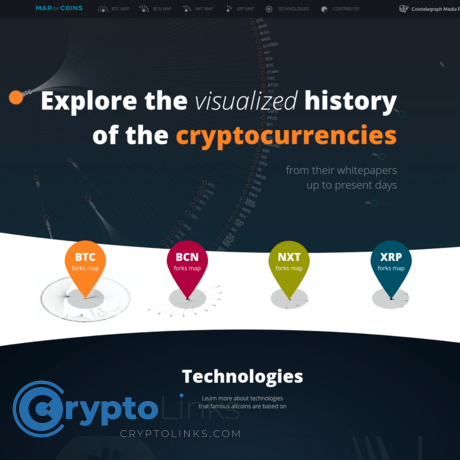 It is important to know how cryptocurrencies come into limelight, who brought it, and also its purpose initially. This site enables you to explore visualized history of all kind of cryptocurrencies whether Ethereum, bitcoin, altcoin and so on. This site gives access to information about technologies such as CryptoNote which is a technology that is open source which allows creation of entirely anonymous cryptocurrencies. This site has a number of features such as untraceable payments, transactions that can not be linked, double-spending proofs, analysis on blockchain resistance and so on. Here, you also have opportunity to view bitcoin cryptocurrency specifications, bytecoin cryptocurrency specifications, NXT cryptocurrency specifications, ripple cryptocurrency specifications. This site deals solely and uniquely with Cryptocurrencies. One also has access on this site to view various Cryptocurrency technologies such Xcurrency and so on. This site also gives room for viewers to contribute their suggestions directed towards the success of the site. They are open to any ideas or contributions. Here, on this site, one can do some other stuffs like submitting a new coin, reporting dead coin or tell them about a new technology. It gives room for viewers to comment about the site. there are also available on this site forks map of different cryptocurrencies such as NXT forks map, XRP forks map and so on.
Аdvantages
check_circle
Easily accessible by using a mobile device.
check_circle
It gives room for comments and get replies immediately.
Limitations
cancel
No FAQs on the site.
cancel
Hard to understand.